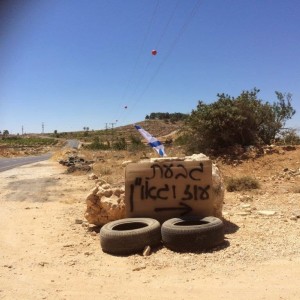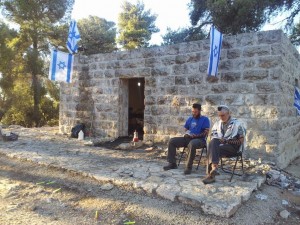 רעננה – מי רוצה לנסוע
Raanana – who would like to come?
Givat Oz ve-Gaon -נקודת התישבות חדשה בגבעת עוז וגאון
—– Original Message —–
Sent:
Wednesday, July 02, 2014 10:42 AM
Shalom , Please do as you see fit. I have sent money. If anyone wants to go either Thursday for Mincha or Friday morning let me know. 0527791357
שלום לכולם, אני תרמתי !!
אם רוצים לנסוע ביום חמישי למנחה וביום שישי ב9.00 נא להתקשר אלי 0527791357
כידוע עלינו הלילה לגבעת עוז-גאו"ן
as you know we went up to Givat Oz-Gaon last night as a Zionist response to the murder of our boys.
Gaon stands for Gil-Ad, Eyal and Naftali
יום חמישי: שחרית בשעה 7:00 בבוקר

מנחה ב17:30

יום שישי: בשעה 9:00 הרצאה מפי פרופ' ניסן – "ירדן היא פלסטין" (ההרצאה הייתה אמורה להתקיים לשדמה אך מועברת לגבעת עוז גאו"ן)

שבת בגבעה- מתארגנים לשבת בגבעה.

התפילות יתקיימו במקום –חשוב לארגן מניין גברים
אנו מבקשים מאנשים להירשם לתורנויות יומיות. הנה קובץ גוגל לצורך רישום מקוון.
לוז שמירה גבעת עוז – https://docs.google.com/spreadsheets/d/1C7iBRJEbVZmvZDzy7k3SNhOx6JYWobseI-oWVJh_a30/edit?usp=sharing
אנא תרשמו

המקום מתאים לפיקניק ומנגל משפחתי. בואו עם המשפחה ועם החברים (כל משפחה תביא את הציוד שלה).
גבעת עוז גאו"ן ממוקמת מעל צומת הגוש.
בצומת הגוש יש לפנות לכיוון מגדל עוז ובית פג'ר ולנסוע על פי השילוט (בתקווה שהשילוט נשאר במקום!!) – לאחר 300 מטר, יש לפנות ימינה על שביל העפר לכיוון היער.
חזק ונתחזק!
לפרטים נוספים: מיכאל פישברגר0547777427 ; יהודית קצובר 0507161818 ; נדיה מטר 0505500834
Giv'at Oz ve-Ga'on (Gil-ad, Eyal and Naftali) – Plan for the next few days
Thursday: Shacharit (morning prayer) at 7:00 am
Minha at 17:30
Friday: 9:00 am Lecture by Prof. Mordechai Nissan (instead of atShdema)
Preparations for the Sabbath on the hill.
See link above in Hebrew in order to sign up for shifts.
---
| | |
| --- | --- |
| | This email is free from viruses and malware because avast! Antivirus protection is active. |